When seconds matter, we take
milliseconds
We recognise the mission critical nature of WISP. We have taken every step to reflect this.
What is geo-routing?
Geo-routing balances the requests of users across multiple geographically distributed servers, allowing you to handle a high amount of traffic. If a resource becomes unhealthy, it will be withdrawn and traffic will be redirected to healthy resources.
High speed user experience
Geographically routed to fastest servers
Automatically recover from system issues
Easily scale from 1 to 10,000+ users
Speed
Our nearest server will respond to your users request, with upstream routing optimisation.
Reliability
Sometimes things just go wrong. WISP is designed to manage things going wrong without downtime.
Scalability
Growing is exciting. Keep it that way. WISP can handle huge amounts of traffic without skipping a beat.
Migration
After deploying your instance of WISP, you will find a migration page in the admin area; this will guide you through our simple process. Once complete - you will be able to migrate services on a per-node basis by simply installing WISP.
Enterprise specific features
We think hosts might like these features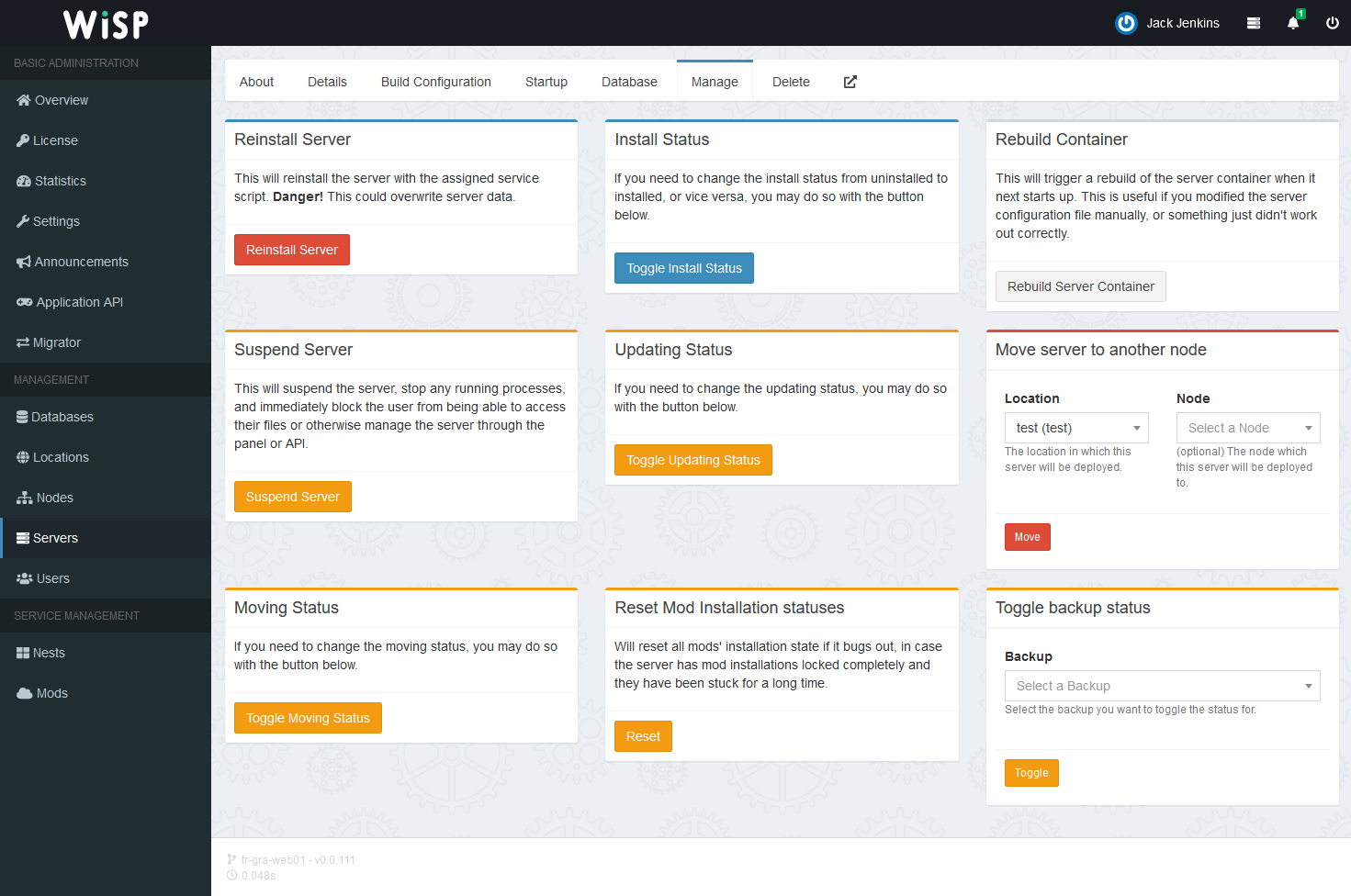 Server Move Tools
Move servers between locations, or to specific nodes automatically with our server mover.
Site Announcements
Make and manage site-wide announcements with HTML support in the admin panel.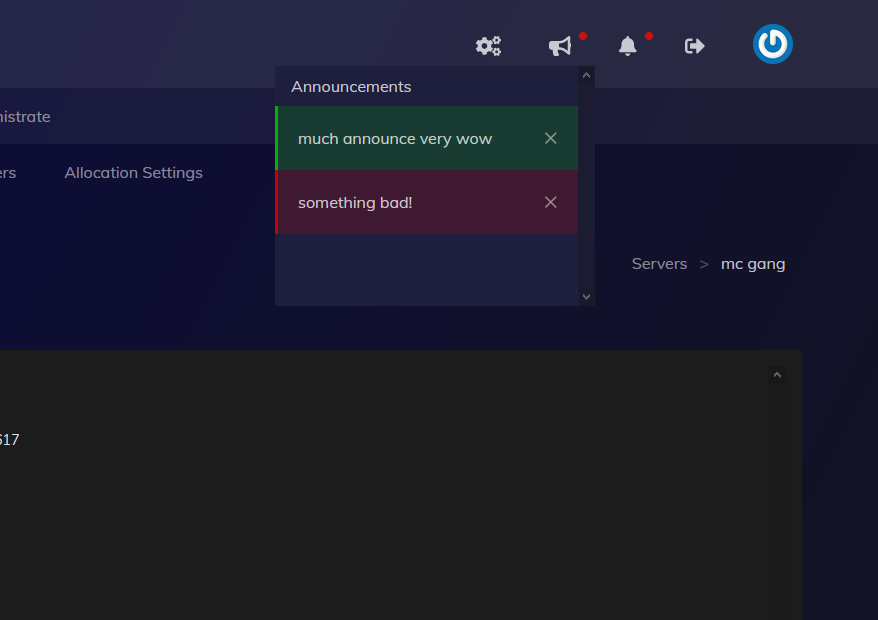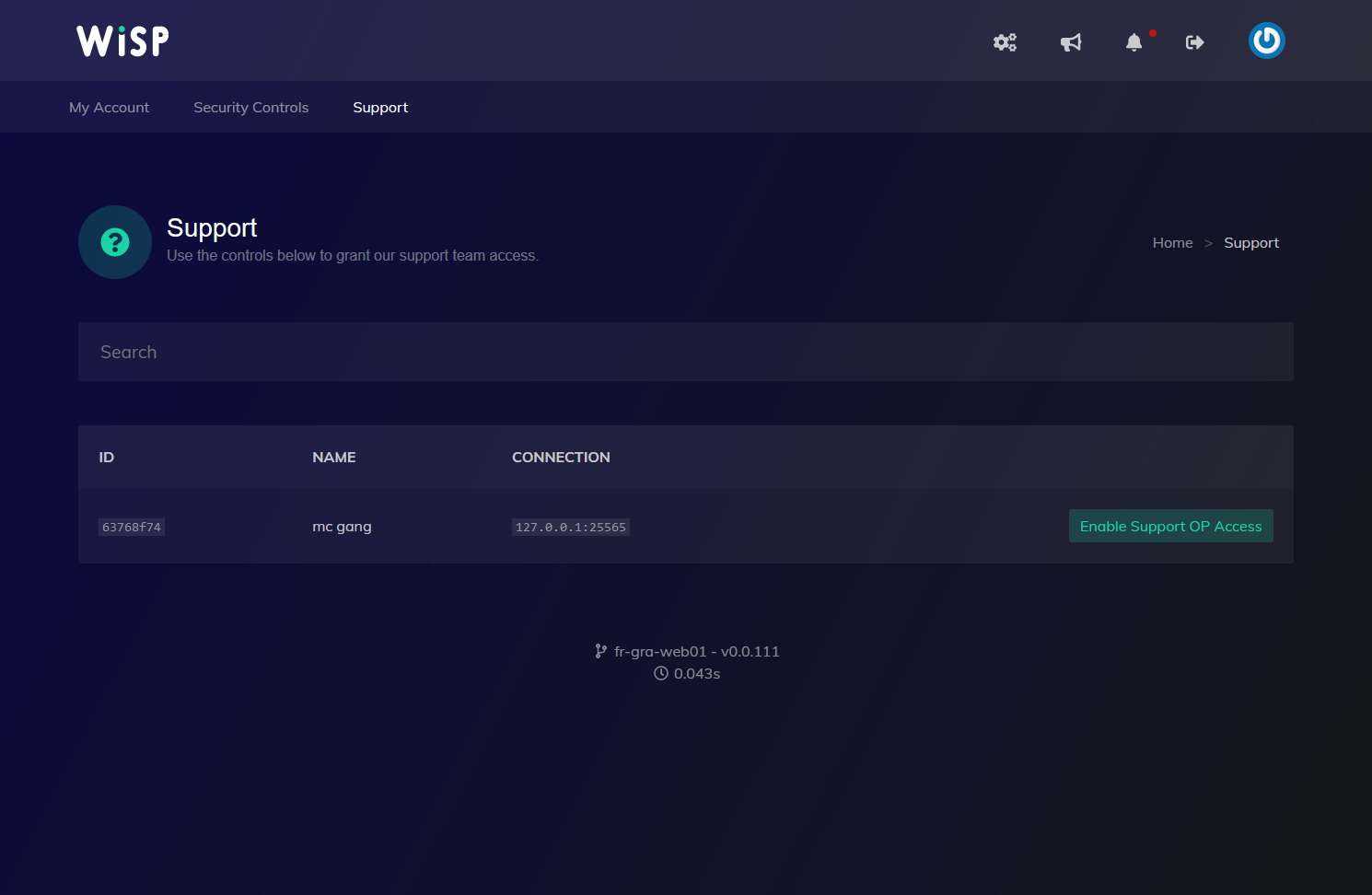 Support Op System
Give your support ops access to the game panel, without exposing information and controls they don't need.
WHMCS integration
WHMCS is the most popular automation and billing platform. We provide enterprise customers with a WHMCS module to automate their billing.

Experienced from maintaining the official Pterodactyl-WHMCS module, we're confident our module wont disappoint.
Check out the module

Enterprise
Offer unique & innovative features to your customers while other companies are scrambling to keep up.
Buy Now
Bespoke features
If you can imagine it, our team can build it for you.
Contact us